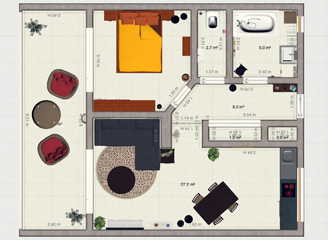 New enhancements to help you design and build your dream Home. Keyplan 3D is more than ever the best App for Interior & 3D plan Design around there.
New repair system to allow corrupted saved plan to be loaded again.

Rare case fixed when a hidden wall was not saved correctly.

Faster 3D rendering.

New buttons to help move walls and walls corners very easily.

Saving plans after undo and redo is now fixed.
This product release was heavily influenced by customer feedback so we're really excited to get this in the hands of our users. As always share your ideas with us, we will work hard to make it real.