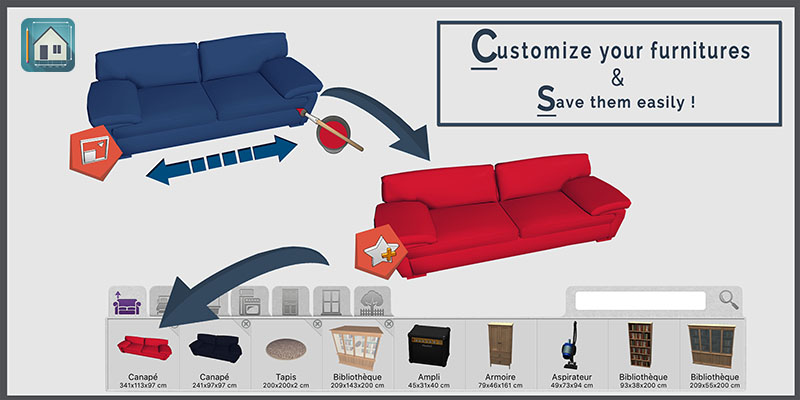 Our goal is to put at your service the best App for Interior & 3D plan Design for your iphone & ipad. we improved the cloud performance when using Keyplan 3D App.
It is also possible with the update 1.2.4 of KeyPlan 3D to edit your objects whatever their sizes, colors and textures, with a single tap.
After customizing your objects save them!
Select the object with a simple tap, you will see the little star added to the "Favorites", which let you find and keep all your personal objects quickly: whether you are in 2D or 3D views!
Thanks to Keyplan 1.2.4 you will be able to create and customize your home in a more realistic way than ever.