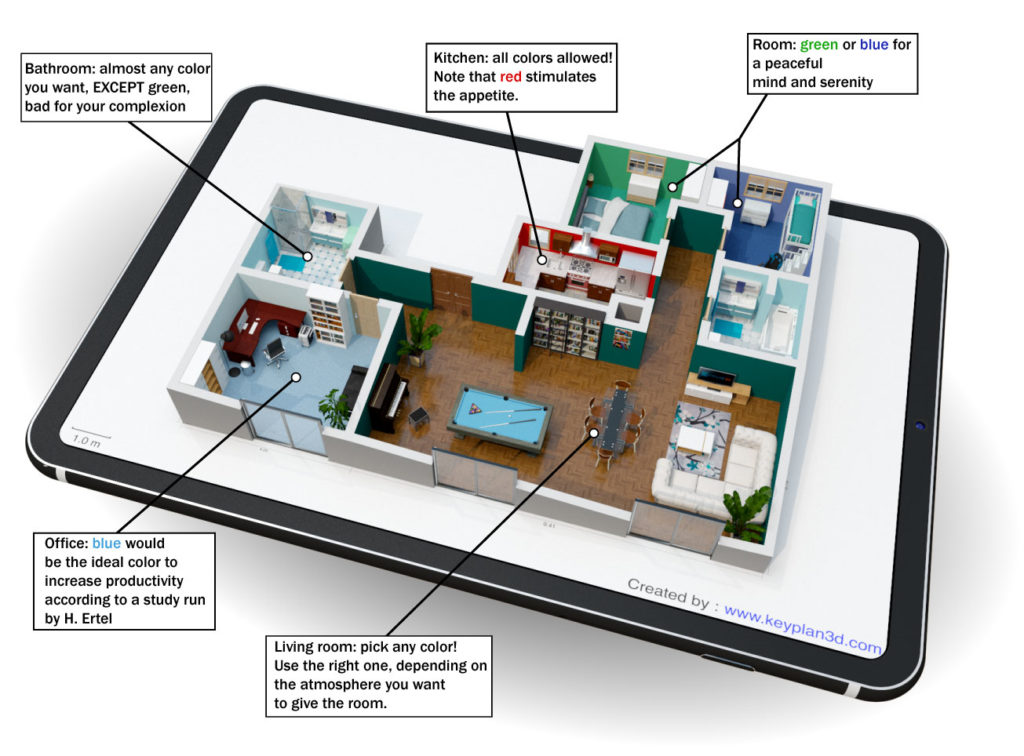 The influence of colors in house decoration
Colour me happy: red, orange and yellow full of energy

These three colors (red, yellow and orange) are so-called energizing colors. If you are the couch-potato kind of person and find it really hard to get out of bed in the morning, these colors are definitely recommended for your interior design. Avoid to use one of these in the bedroom, however. On the contrary, a burgundy red wall in the kitchen added to your coffee morning will definitely cheer you up!
If you go for these warm shades in one or more rooms, don't forget to test before you roll.
Indeed, it's fortunate that thanks to KeyPlan 3D app, you can easily change the color of a wall with the brush tool.
Quick note : the warm colors will downsize a room. So if you pick one or several of them, make sure that you do it in a large room. It will give the space a nice cocooning effect!
« Blue wall thinking, » green or purple: become as Zen as a Buddhist monk
On the contrary, so-called "cold" colors (blue, green or purple) will tend to enlarge the space. They also have soothing virtues and are propitious for focusing. Ideal to apply in a bedroom or an office.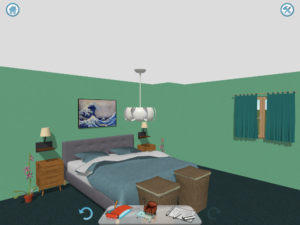 For a bathroom, however, green must be avoided because it can give off a bad look. And when getting ready to go out, no one wants to look tired, right?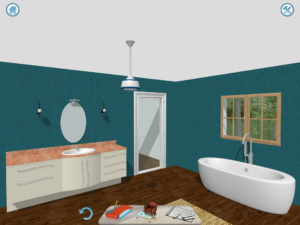 2020 House Decolration Color Trends
Now we have browsed the primary-colours spectrum, let's focus on the latest trends of this year. Let's highlights your home sweet home thanks to our selection:
Royal blue or pigeon blue
Used in a bedroom, these deep blue are perfect for calmness and serenity. In a bathroom, blue is perfect to remind of the water element. In any other room, living-room or kitchen : so classy!
"Mouse-grey" or classical grey
Will bring both notes of modern and classical to a room
Sunshine yellow or sweet pink
Even if you pick one and only wall for these colours, it will bring a warm and welcoming atmosphere to a room.
Chocolate brown
Warm and exotic. If you don't pick to paint a wall in brown, you can still wooden furniture.
The golden rule of the 3 colours
If you go for more than one color, respect this rule. NO MORE than 3 main colors in each room. And if possible, throughout the entire house / apartment. One must keep it homogenous. We are human beings, no unicorns, right?
All in all, the best balance: 60% + 30% + 10%
Example 60% blue, 30% wood (brown), 10% white: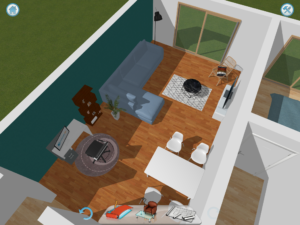 Right on time to apply some changes to your house interior design. Now you know a little more about the influence of colors in house decoration. If you have any doubts, run some tests on the KeyPlan 3D app.
Select the colors you like on the app and once this done, all you will have to do is to get samples at the DIY store. Thus, you will then have a sharp idea of ​​the result of a painting on a wall, thanks to the natural light of the room.
Two colors on different walls = infinite combinations
To conclude, the influence of colors in house decoration is not the only issue here. The way you will use them will bring different effects to a room. Paint can change the sens of amplitude and size of a room.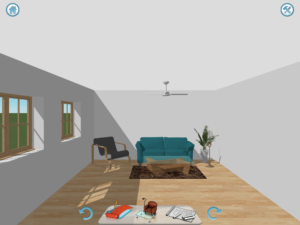 White walls and white ceiling will broaden the room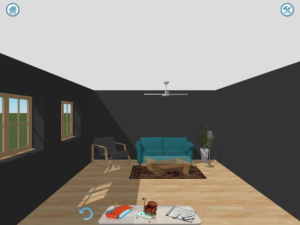 Walls of colours and white ceiling will enlarge the room.
If you choose to paint the ceiling of the same colours as well, it will compat the size.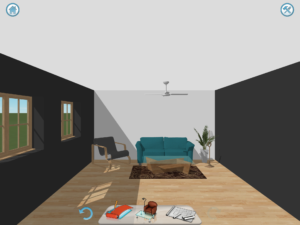 Walls of colours except from one wall in background + ceiling : will narrow the room.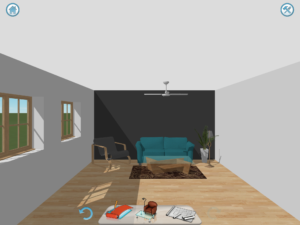 Finally, just one wall of colour and the rest in white will shorten the room.