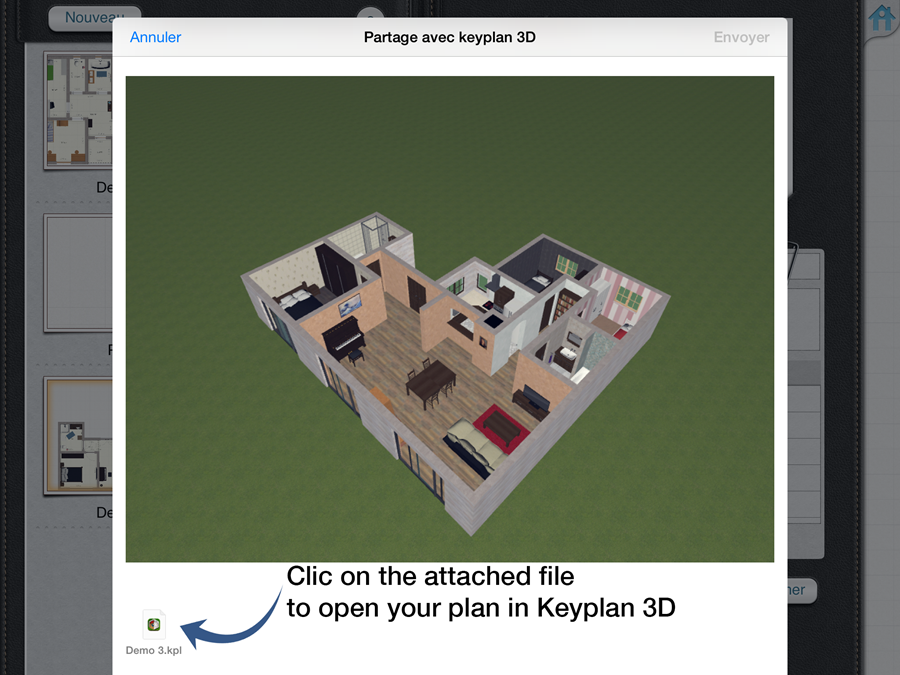 We're thrilled to announce a brand new enhancement to help you design and build your dream Home.
Next time you launch, you'll see a brand new experience in the Project Menu where it is now possible with our unique share by mail button, to send your live 3D plan to your friends. People who will receive your email will be able to click on the file attached in their iPad or iPhone and Keyplan 3D will automatically load the complete project.
The new sharing enhancements is a total game-changer feature. To be able to explore in 3D a project created by my contacts makes discovering creations so much interactive – Nicolas Venaut, Cozy Side Founder.
This product release was heavily influenced by customer feedback so we're really excited to get this in the hands of our users. As always share your ideas with us, we will work hard to make it real.